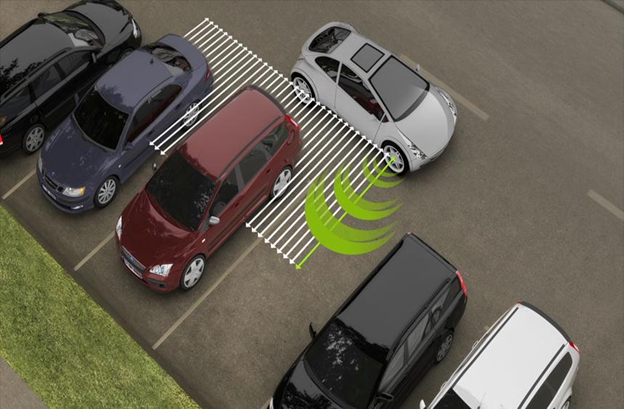 Exploring the Future and Issues with Automated Parking Systems
A lot of individuals are experiencing difficulties when it comes to parking spaces because of the fact that the number of vehicles are increasing. Indeed, it is sometimes frustrating to find a lot, especially when you are in a hurry. Waiting for a space and moving around to find one is actually a waste of time. There are even cases, where you may be involved with car park crashing-related incidents. I know that you have an auto insurance, but such occurrences must be prevented.
Due to this problem, experts have developed parking solutions, where your car can park on its own. Companies like Amano Mcgann, Inc. – a leader in global innovation, is one of the providers of this service in the United States as well as Canada. While other well-known companies, such as Bosch and so with Daimler are both working on this technology, too for years in Germany. In fact, the system was even demonstrated in China.
If you can see, this innovation is the future of parking systems that would be available in the whole world. That's why our IT experts and automotive engineers are trying their best to fix issues that may likely happen when this is already running. I know that this technology is unbelievable and indeed, amazing. So, why don't we explore this system and be aware of the issues that it has to face.
Mobile Applications
Today, you can already try installing smart apps from this site, to help you out with your parking needs. Before finally getting to the space that you need, it would be great to use something that you can easily understand. Let's say that aside from sensor-based technology, wireless technology could be used to transfer data and for you to receive the location of the spot that was assigned to you.
Obviously, this app allows the user to make the payment and update the time for using the space, which is ideal for those who would like to extend the use of the lot. Some of the applications are also capable of telling you on-road as well as off-road spaces. While others may also guide the user until the space was reached.
Big Cities
It might be an advanced technology to use such software, but it has to be smart and selective. Again, it must be introduced to the big cities of your country, especially when they have plans of developing the place. Think about how the people from this city can adopt to the use of this innovative solution.
Imagine how people will react to this facility because there will always be citizens, who will agree and disagree. How can you let people understand that by simply using sensors, cameras and wireless transfer of data, this creation will work fine? It is true that true data, you will be able to receive an information that will tell you where to park. However, will everybody think that it is effective in real-time situation?
Innovation and Development
The parking solution would be using wireless sensor technology as a part of the innovation. Here, you have to install a particular system, including dynamic messaging, to make use of the facilities. Go to https://www.quora.com/Which-sensor-is-used-in-automatic-car-parking for further reading on sensors used.
This is not only concerned about where you are going to park your car. It will not only focus on one particular spot because it has to start from one major city to another. Indeed, this is a great plan for developing towns. However, guidance might be necessary to help citizens, especially visitors in using this technology.
The Concept
The experts are trying their best to solve the parking issues using this smart technology. The concept is, indeed good, however, it also involves payment method issues. Let's say that people may be facing difficulties in getting their change. How can one pay and get his change faster?
I guess, it would be great, if paying is as simple as tapping a sensor, using your smartphone. And then, after that, you will be given an instruction about where your car will be parked. Anyway, this is just one of the concepts that the developers would like to implement.
Another concept to test how smart this innovation is would be, to use a computer installed with this system. And then, you will surely appreciate it, if you will be directed to the nearest available space for your automobile.
Multi-level
For a thickly populated city, multi-level solution would be the answer. Most car parks that you can find in big companies, shopping malls and other spots usually takes ample space for your automobiles and still, not enough. The vehicles are located on different floors. Therefore, you have to drive around until you reached an empty spot, right?
But through this smart technology, you do not need to spend ample time looking for that space. The automated system will help your vehicle get to the level, using lifts. Actually, this is an interesting development that is very much applicable to congested cities. It will actually help them save time, money and effort.
Just thinking about how your vehicle will climb up to the next floors or levels is already amazing. The lift must be automated and should be able to determine what car will go out first. The collision must be avoided as well as traffic jam. I know that this is like a stress reliever. However, will this really work in the future? What are the disadvantages of automated multi-level systems?
Payment
There is a possibility to use QR codes and various electronic cards when it comes to paying your park fees. It would be made at your convenience, too. Let's say that you may pay online or through banks. You will later on receive codes as a confirmation of your payment.
With this method of payment, the developers have to make sure that the app would be updated for mobile compatibility. And then, you will have to install an app for the mobile wallet to be used for the payments.