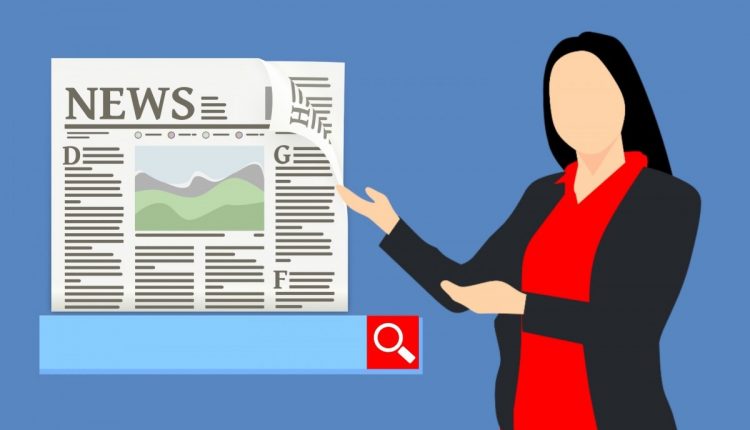 Finding the Best Online News Source to Trust
With so many available types of media or sources online, people often forget what real facts are. Some are too lazy to fact-check pieces of content they read online, and others don't really know what sources are reliable and what is not. But when it comes to news articles, you have to be careful with what and where to consume them.
As a news consumer, you should learn how to identify reliable sources from spreaders of fake news taking advantage of gullible targets. Do not let yourself be a victim of these perpetrators by being smart and skeptical enough of every information you're consuming. So in this blog, we will help you determine what online news sources to rely on.
  1.  Identify what topics you're most interested in.
Before seeking a source, know that there are various types of news stories to consume. Identifying your priorities will make it easier for you to narrow down your choices and choose the best news sources that suit your preference.
Are you more interested in reading news articles concerning the Government, taxes, laws, or anything political? Do you only love getting updates about fashion, entertainment, or fun events? Or, are you more into the economy and business news?
While most news sources cover almost every topic, picking a source specializing in the topics you're most interested in helps you get more in-depth and updated information. Plus, this works for people who just read news stories about topics they love.
  2.  Check for accuracy and coverage.
A credible news source understands the importance of providing highly accurate information to their readers. In choosing the right news source for your regular readings, verify details on their news articles first. Double-check the information against multiple credible sources. Validation is a crucial thing to do. If possible, check if the source you're considering also uses official documents and experts in sourcing their stories. As for opinion pieces such as editorials, distinctness from straight news and clear labels are two critical things to look for.
Validating the credibility of news sources or articles does not need to be time-consuming. If you see a news piece, check it on other available sources. If you cannot find that news story and the facts written there on other sources, that's already a red flag.
As for coverage, analyze their articles and see how they suit your information needs. Does the news piece really address the subject matter or the given question? A good news article is focused on the core story idea. It doesn't give you any unnecessary details, just straight up facts.
  3.  Authority is everything.
If you want to get nothing by pieces with high news value, opt for a source that has reputable writers or journalists. Determine the news source's publisher or owner and check if they have proper credentials and good background.
Ideally, a news article should include the author's name and an "About the Author" section that narrates their background. It should also contain other sources and organizations they previously written for, as well as the types of content they typically write.
On the other hand, if the articles don't include the author's name or profile. The news source or site itself should have extensive information about the individual or organization that built it. You can have an idea about what type of organization owns an online news site by looking at the domain name's suffix.
.com – commercial
.gov – government
.org. – organization (usually non-profit ones)
.edu – educational
.mil – military
  4.  Consider years of existence.
Like in the business world, sources associated with institutions or companies in the industry for several years and have a great track record are the best choices. Opt for news sites that are made by well-reputed organizations. It's a plus if they also received awards for journalism or have been recognized for providing well-research news stories.
Considering also gives you further assurance that every information you're consuming from the news source is carefully picked and written for readers' satisfaction. An established organization will never intend to provide its audience with news articles that are not top quality or misleading.
With easy access to the Internet, gathering information from various sources can now be done with just a few clicks. But as consumers of information, you should always be vigilant and critical of the news you're reading. And by taking note of these tips, finding the best news source to trust is a piece of cake. Prevent yourself from consuming bias or fake news by keeping a watchful eye.