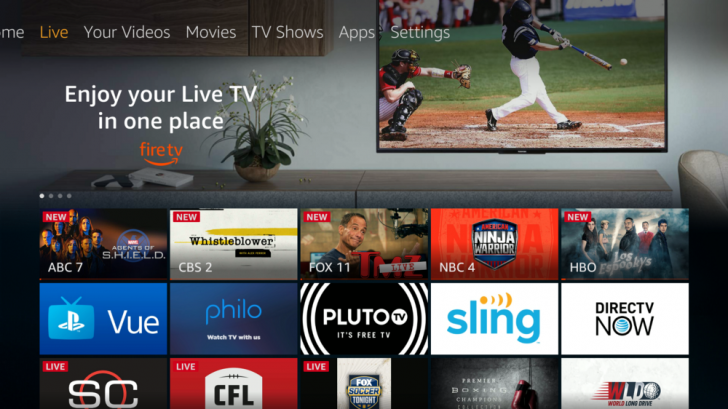 Fire TV devices have a new hub for all your live content
With the passage of time, the Smart TV platforms are getting better to organize all media services that you are subscribed to. Much like how diverse streaming services have different movies and shows accessible, you can easily subscribe to various live TV services that do not have the same channels. An update is given by Amazon to their Fire TV device that arranged all your live content in a common location.
'Live' tab to the home screen is a new update which is added for bringing all together with your news, live sports, and channels from select OTT services, paid subscriptions, streaming apps (e.g. PlayStation Vue), as well as over-the-air antennas into single merged view.
So, these needed the services to add their content or information to the Live page. As per the Amazon Pluto TV, Philo, PlayStation Vue, Red Bull TV, and several Prime Video channels will work with the attribute. If you own a Fire TV Recast DVR, all antenna channels from that gadget will be able to be seen on the page also.
Moreover, the latest Live tab will be made accessible to every Fire TV Edition smart TVs and Fire TV devices, as well as the rollout, be supposed to be done by the end of every week.