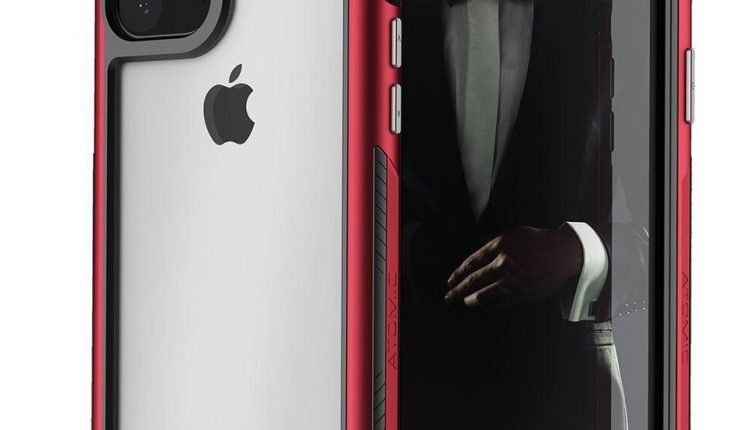 iPhone Exclusive: Apple's New Design Confirmed
As is known to iPhone fans across the world, 2019 is not the year to upgrade your iPhone, since the 2020 line up of Apple's iPhones come with a noteworthy increase in the number of improved features. Case-maker Ghostek has already confirmed that the iPhone 11's design is wonderful as they have begun taking pre-orders for customers which will be shipped one month before the official launch in September 2020.
The first case in the line by Ghostek is the Atomic Slim3, which is manufactured with heavy-duty aluminium bumpers. Additionally, the image for the case shows the design from each angle, showing the new mute switch, and stove top camera which will protrude enough to raise the bevel of case protection to 2.15mm above the rear chassis.
Ghostek derives its genuineness as in 2018, it had predicted both, the iPhone XR, as well as the Galaxy S10 well before the launch of the phones. Further, Ghostek allows its customers for the iPhone 11 cases a window of 60 days for returns. However, one omission has been noticed, the name of the brand. Even last year, the branding of the cases remained fairly uncertain till right before the launch. Ghostek does not yet know whether the stylised name will be iPhone 11 or iPhone XI, and so waits for the launch like the rest of us!
In conclusion, the iPhone brand name is not set to disappoint since the underwhelming response it saw at the hands of the customers. The 2020 models seek to be a more dominating presence in the phone market.
So push the pause button on your iPhone upgrade this year, as a better one is surely on its way in 2020!