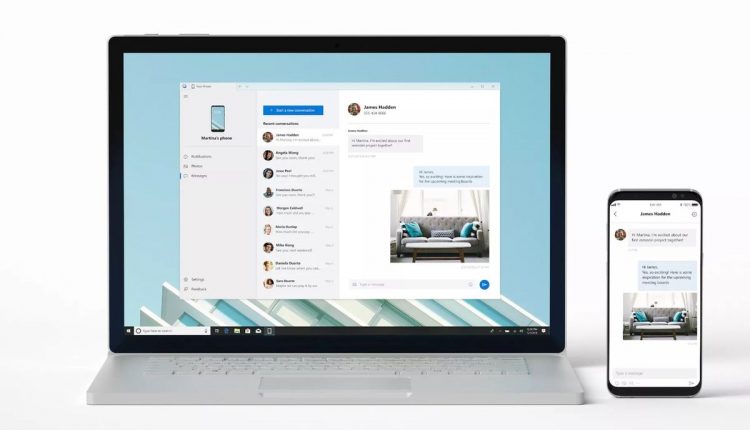 Microsoft's Your Phone app can now mirror your Android phone's notification
Microsoft has released its update for the Your Phone app on Windows 10 which will allow the software to mirror notifications appearing on your Android phone onto your computer system. This process has taken close to a year as notifications on Microsoft had been announced in August 2018.
The fundamental of the application has not changed. Once synched with an android phone, the application allows you to read and reply to all your text messages, view photographs in the gallery of your phone, and drag and drop files. Once this update is installed onto the machine, the application will learn from your data and alert you to any notifications which your paired device will receive.
Bringing notifications to the desktop is a good measure, but responding to these, through Twitter, Phone, WhatsApp, and not limiting this to text messages only, will be preferred. Earlier in the year, Microsoft made clear its plans to allow users to mirror their Android phone screens, permitting remote usage. This feature will figure in a new category known has 'notification chasing'. Vishnu Nath of Microsoft says that the features are in the process of being beta tested by Windows Insiders and will be released to the public very soon.