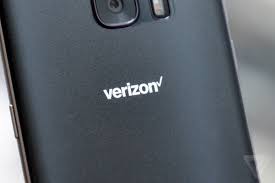 Phones to be Locked for 60 Days Says Verizon
Partial waivers have been acquired by Verizon successfully from the rules called 'C-Block Rules) which were put in place in 2007. These will allow them to place a temporary lock on all new phones.
It has been reported that when Verizon had licensed the 700MHz C Block spectrum for the LTE network, it had agreed to not lock the new phones all the time. In February, though, the mobile giant applied for the implementation of new locking policy, and demanded a Declaratory Ruling from the FCC to allow them to SIM lock phones for a period of 60 days. Verizon has, at the time, explained that though unlocked phones are beneficial to customers, they also open a window for criminals to order and steal cell phones. These phones are sold on the black market around the world for a large profits.
This Declaratory Ruling was not granted by the FCC, however, the agency does allow for a partial waiver. This means that Verizon is allowed to lock new handsets for 60 days, and must automatically unlock them after the time limitation. The exception to this is that if a phone is discovered to have been purchased by fraud.
Verizon says that fraudsters who order and then steal phones, and have no intension to pay for them, will find this slightly difficult. All the same, these safeguards still serve Verizon's interests and leave their customer policy for unlocking phones the friendliest in the industry. They see minimal impact on the ability of their customers to use their devices legitimately.
This new unlocking policy will come into play very soon, if rumours are to be believed.