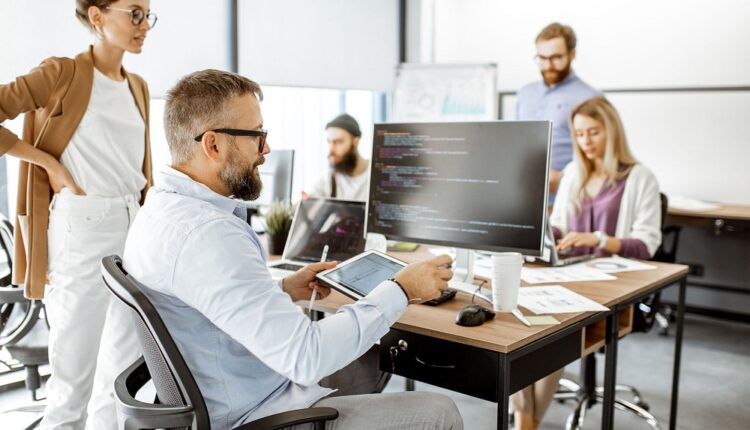 Selecting the Right App Development Company in New York: Key Factors to Consider
Finding the best app development firm in the busy tech center of New York City can be such a challenge. However, with numerous choices, one must take various aspects to ensure your app project is in good hands. Indeed, whether it is a start-up willing to set up its revolutionary concept into life or an old business seeking to expand digitally, choosing wisely can mean everything for the future of the app. We will now look into what you need to know when choosing a developer firm in New York.
Experience and Expertise: One of the primary factors to consider is the experience and expertise of the app development company. New York is home to a diverse array of businesses and industries, and your chosen company should have a track record that aligns with your app's specific needs. Look for companies that have successfully delivered similar projects in the past. Ask for case studies and client references to gauge their capabilities.
Portfolio: A company's portfolio is a window into their capabilities. A robust portfolio will showcase a variety of apps they've developed, illustrating their range of skills and creativity. Pay attention to the quality, functionality, and design of the apps in their portfolio to determine if it aligns with your vision.
Technological Proficiency: The app development landscape is ever-evolving. Ensure that your chosen company is up to date with the latest technologies, tools, and platforms. Their proficiency in mobile app development frameworks, programming languages, and design principles is crucial for delivering a high-quality product.
Client Testimonials and References: Feedback from previous clients can provide invaluable insights into the app development company's reliability and quality of work. Reach out to their references and inquire about their experiences working with the company. This will give you a better understanding of the company's reputation and client satisfaction.
Communication and Collaboration: Effective communication is essential for a successful app development project. The ability to understand your vision and goals and translate them into a functional app is key. Choose a company that demonstrates strong communication skills and a willingness to collaborate closely with you throughout the project.
Project Management: A well-organized development process is vital for meeting deadlines and staying within budget. Inquire about the company's project management methodologies. Are they using agile, Scrum, or another approach? Make sure it aligns with your expectations and preferences.
Cost and Budgeting: App development costs can vary significantly based on the complexity of your project. A reputable app development company will provide you with a clear breakdown of costs and a detailed proposal. Be wary of companies that offer unrealistically low prices, as quality is often compromised.
Timelines and Deadlines: Timely delivery is crucial in the world of app development. Discuss project timelines and milestones with the company to ensure they align with your objectives. Ask about their track record in meeting deadlines and their plan for handling unexpected delays.
Security and Data Privacy: Data security is of utmost importance, especially if your app handles sensitive user information. Ensure that the company follows industry best practices for data security and complies with relevant regulations.
Support and Maintenance: Your app's journey doesn't end with its launch. Ongoing support and maintenance are necessary to address bugs, implement updates, and ensure the app's continued success. Inquire about the company's post-launch support and maintenance services.
Transparency: Transparency is crucial for building trust. A reliable app development company should be transparent about their development process, costs, and any potential challenges that may arise during the project. They should also be open to your input and feedback.
Finally, choosing the appropriate app development firm in New York could determine the difference between an unsuccessful and successful app. Taking into account all the outlined factors you will be able to choose what corresponds to your objectives and view. However, this decision should not be made in haste; you need to assess all viable options, have some interviews, and receive proposals. Having the best app development company as your partner, your app project in NYC will be realized with the completion of your business goals and pleased your users.