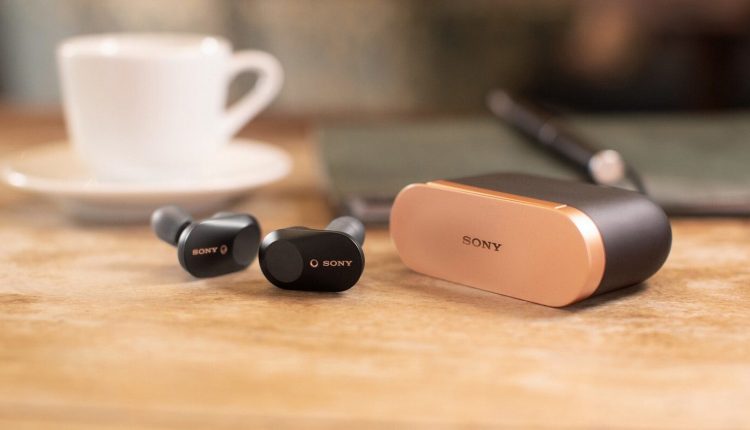 Sony's latest truly wireless earbuds have active noise cancellation, Google Assistant
Wireless earbuds have become popular in the current markets over the last few years. This trend has been wonderful except the fact that they lack active noise cancellation. Today, Sony has debuted its new wireless WF-1000XM3. These earbuds come with an active noise cancellation and a built in Google Assistant feature.
Sony has been in the business of producing audio products for years now and have produced earbuds as well. The latest piece aims to smoothen over the bug of noise cancellation with some improvements which can also be found in its full sized headphones and other smart designs.
Early reviews of the Sony WF-1000XM3 from outlets have said that noise cancellation is not yet at par with full sized headphones such as the WH-1000XM3. The audio quality of the product has also been praised along with the DAC and amplifier which delivers the 24-bit audio. The wireless connection is said to be solid at best.
An elongated battery life has been advertised along with 6 hours of playback with noise cancellation. 24 hours of power is available within the charging case. The cafe can act as playback for 90 minutes after they are charged for 10 minutes. It uses magnets to guide and hold the buds in their correct place. The use of a USB-C.
Like many other products in the series, Sony has brought Google Assistant along with the WF-1000XM3. One tap and hold function on the touchpad of the earbuds makes the assistant go live.
Other smart features on the earbuds are inclusive of pausing music when one earbud is ejected and a quick attention feature which allows ambient sounds. It also has a customizable control system with touchpad functions to replace the buttons on the other Sony models. The Sony WF-1000XM3 will be available for pre-order as of today in two colours – black and silver which will each cost $229 in the USA. Shipping, however, will commence on the 5th of August. The products will also be available at all store locations after this date.