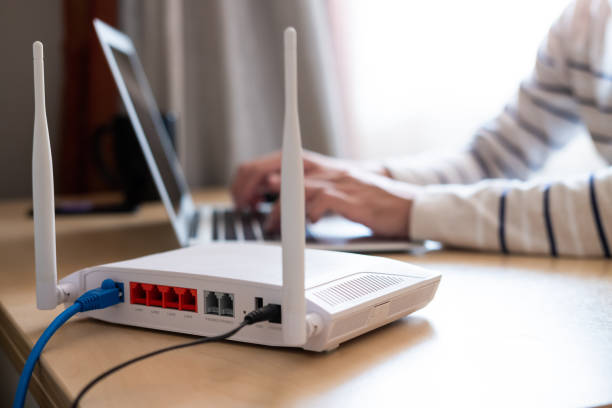 Tips On Selecting The Best Wireless Router For Your Needs
Whether you are choosing a new router for your home or your office, there are some things you will need to look for when choosing one. Investing in a quality Wi-Fi modem can help improve your connectivity, especially when you have multiple devices connecting to the internet. Below are some of the things you should look for in a unit that should mean you have a quality device, and it should help improve your connectivity in the office or at home.
Ensure It Has A High-Quality Processor
You will want to choose a modem with a quality processor, which will help with its overall performance. Ideally, your router will have a dual-core processor, which should be quick enough to connect fast and give you a decent signal strength.
Choose A Multi-Band Router
You can get routers that transmit their signal across multiple bands, so ideally you will want a dual-band or a tri-band one. It will allow you to use more frequencies to ensure you get a strong signal throughout your property.
Look Fir A Router With A Smartphone App
You will also want to look for a router that has an app you can install on your Smartphone, making managing your router a much more manageable task. You can open the app instead of logging in to the router using your computer and adjusting the settings you want. Some manufacturers allow you to make only simple changes using their app, while others offer more flexibility, so you will need to compare the different manufacturers and their apps to select the best one.
Look For USB 3.0
You will also want to get a router with at least one USB 3.0 port, making connecting other devices much more straightforward. When you have multiple USB ports free, you can connect many devices, including external hard disk drives, printers, USB modems, or sound systems.
Lok For A Router With Advanced Features
You will also want to look for a router with advanced features that will allow you to utilise firewalls, VPNs, and antivirus. However, if you are looking for a suitable router that will enable you to use these features, you will want one with a dual-core processor and at least 256 MB of RAM.
These are a few things you will need to consider when looking for a new router for your home or place of work, but there are other things to consider. You can click here to get some advice on some of the best routers you can buy, which can help you decide which one to buy for your needs.