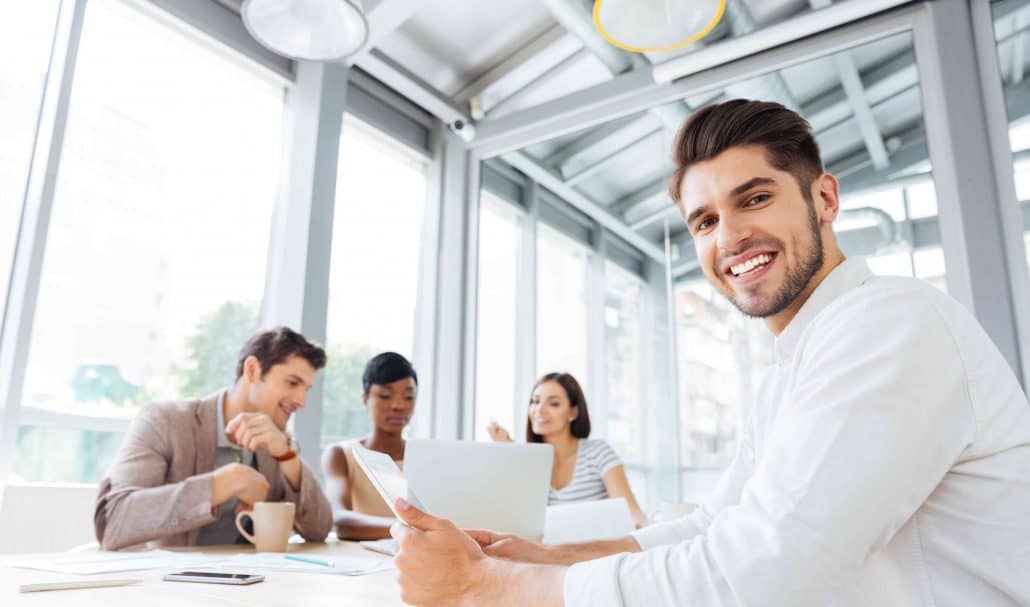 YOU WANT CUSTOMERS? ASK FOR THEM!
The Story
This past weekend was Christmas tree weekend at our house, so we joined the throngs of tree shoppers while looking for that perfect Noble Fir to spend the holidays with. This year we were making a concerted effort to shop local, and wanted to ensure that whomever we decided to buy from was selling local trees, and better yet were local business people themselves. Our little way of helping spur our local economy and distributing our dollars to local businesses to help them through the tough economic times.
After a couple days of keeping our eyes out for that perfect tree lot, we stumbled upon an outfit set up in the Walgreens parking lot that advertised themselves as "K-Bros.", and they posted some very good prices. We talked with the guy who owned the business and sure enough it was him and his brother who were the only owners, they were local, and their trees came from a local farm about 20 minutes outside the city. Perfect!
How a Tree Salesman Taught Customer Acquisition
We had found our tree supplier, and got a great deal on our Noble Fir, but what does this have to do with getting customers?  Up until this point in the story, not a lot, it's what happened while we were chatting and paying up that could stand as a solid business lesson for us all. As we were getting ready to take our tree and leave the owner of the tree lot says, and I quote:
If we've given you good service, and you're happy with our trees and prices, please take a minute to tell anybody you know who is still looking for a tree about us. And we hope to see you back here next year. That stopped me in my tracks, and I had to talk with him more.  He very honestly explained that he felt he was providing a better tree than some of the larger suppliers, and was offering a better price, but in order to make it work he had to do volume.  He explained that he felt happy customers were going to be his best source of advertising, and needed all the help he could get in getting the word out about his lot.
The Code Has Been Cracked:
This guy got it, he'd cracked the code to getting more customers. If you want more customers, just ask for them! Not only did he ask for my business again next year, he asked for me to help him get the word out this year. Never did he come across as pushy, or desperate, he just very honestly stated his position and then let his product and service stand for themselves. What a great way to improve the business productivity hey? He wanted to put it in my mind to tell others about him of course, but he made sure it was understood only if I liked his product and prices.
Let's run the numbers:
100 customers a day come to the tree lot
10% actually tell others
Of those 10% they tell 10 people each
That's 100 new potential customers a day, and has the chance to grow exponentially!
What if this year's customers all come back, as well as the new customers attained by word of mouth next year?  He's going to have to move out of that Walgreens lot, and into a stadium in a few years. All because he is asking for customers.
What he did right:
Provided great service
Provided a great product
Was passionate about his product, service, and business
Was willing to ask for a referral, and repeat business
Was authentic
Was transparent
Didn't try to force word of mouth, merely suggested it
How easy is this to translate to your business?
Extremely easy!  If you can do the following you will illicit the same response from your customers that this tree salesman elicited from me:
Care about the product or service you offer.
Know that it will provide quality and value.
Honestly ask your customers to help you get the word out, and for their repeat business.
Be passionate, and honest.
Why don't businesses ask for customers?
Many businesses don't directly ask their current customers for more business, or to find them more customers because they:
Don't want to appear pushy.
Have a hard time with directness and they feel that their customers are probably already – spreading the word for them (operative word here is "probably").
Just never take the time to ask, or don't train their employees to ask for more business.
When in reality:
It's not pushy if you truly care about your product and/or service, and you come across as honest and genuine. Being direct can be difficult for some, but think about it this way. You are doing everyone a favour by being direct. You are empowering your current buyers to spread the word about a great product/service (thus they reap the "feel good" rewards of turning their friends on to you), and you are spreading your superior product/service to people who may otherwise end up shopping with an inferior competitor. It is your responsibility to make sure those buyers don't waste their time and money on something else when you provide the best!
It should be apparent what kind of effect asking for customers can have on your business. Instead of feeling like you don't have the time, you should be feeling like you don't have the time not to. If you have employees this idea of asking for future business needs to be part of their mandatory training.
Summary
If you can't tell already, this guy has my business for many years to come and I am telling people he is there so he stays in business. I admit that is a little bit self serving since I want to get another quality tree for a great price next year, and if helping him stay in business by spreading the word is what I have to do to make that happen, then so be it. Wouldn't it be nice to know your customers are spreading the word about your product and service because they want you to be in business for many years to come?  They can be, just ask them.